1st June 2023
We're really proud to announce that we have won the Aesthetic Clinic of the Year (UK) 2023. 
Not only that, but we also won the Aesthetic Clinic of the Year – North England & Midlands.
Our very own Dr Kian Tan also won the award for Aesthetic Plastic Surgeon of the Year 2023.
We're feeling really appreciative to be recognised in these categories by Aesthetic Medicine.
This is truly a team effort. Our fantastic team at Lumiere Clinic works hard to ensure that our patients get the best possible care throughout their treatment journey.
Thank you to Aesthetic Medicine and the judging panel for awarding these prestigious awards to us amongst all the other big names in the field of aesthetics who were named as finalists!
Here are some pictures from the awards night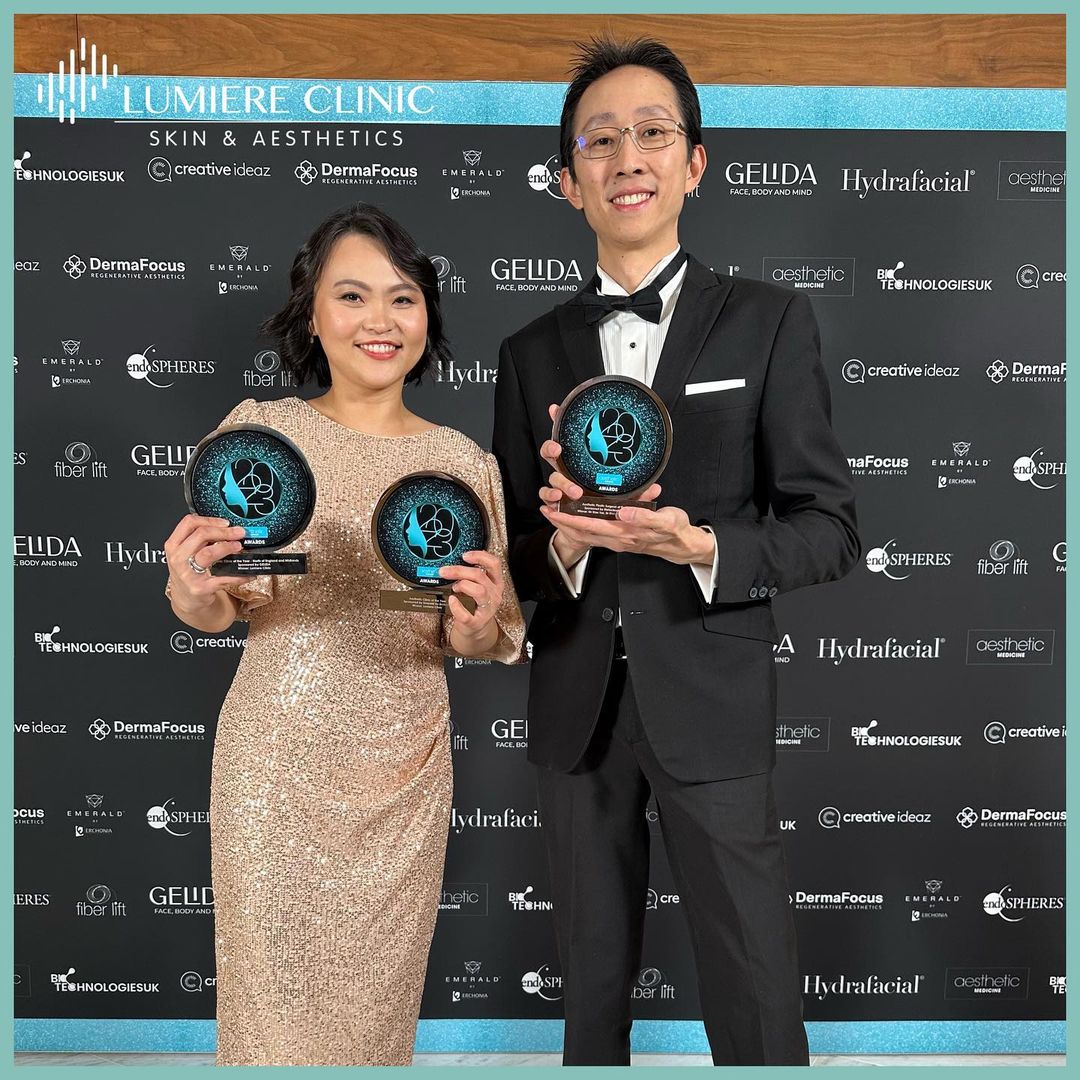 Book in for a consultation here
Contact us to book in for a consultation with us. We can set up a consultation to make sure you choose the right procedure for your requirements and receive stunning outcomes you'll like.